---
Don Carlos – Congratulations to Diane in Thousand Oaks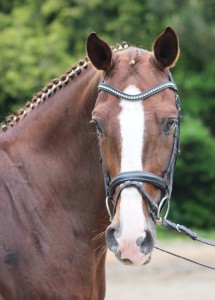 Don Carlos is a 2009 16 hand Hanoverian gelding by Diamond Hit, currently schooling Second Level. Don Carlos has shown in Germany through Second Level with multiple wins. His flying changes not confirmed but started and extremely expressive. He has three incredibly large, balanced gaits. He is sweet, beautiful, kind, and generous!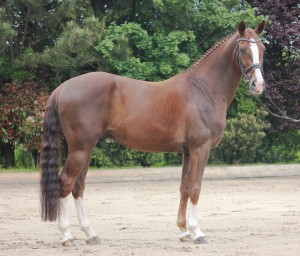 ---
Dhoc Holliday
Dhoc Holliday is a 2009 16.3 hand Hanoverian gelding. "Dhoc" as he is known around the barn is a very talented boy with three amazing gaits and a lovely disposition. Dhoc is currently schooling Second Level.
---
Flaneur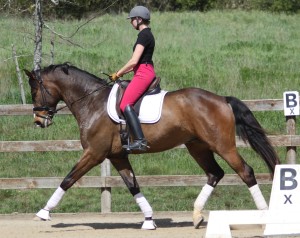 Beautiful 2010 Westphalian gelding. Sweet and generous character, three fantastic gaits, very uphill and balanced. Easy to ride, light in contact and to the leg. Incredibly athletic and safe, super for an amateur or professional. Talented enough for piaffe and passage. Full set of radiographs.
---
Grivko – Congratulations to Sadie Lahey in Idaho
Imported 16 hand three-year-old gelding by Ampere. Grivko has three amazing gaits with incredible suspension and balance. Grivko is smart, gorgeous, and just started under saddle. He has no vices and is very sweet.
---
Elliot – Congratulations to Diane in Thousand Oaks
Imported 16.1 hand four-year-old Dutch Warmblood gelding by Apache. With three fantastic gaits, this beautiful horse is incredibly sweet and generous in nature. Elliot has a super canter, is incredibly balanced, and schooling First and Second Level. He has no vices and is the love of the barn.
---
Wings – Congratulations to Jewyl Johnson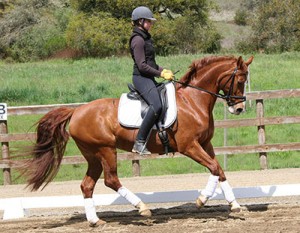 1997 Hanoverian mare by Weltbekannt. Wings has shown through Second Level and is schooling Third Level. Easy to ride with three good gaits and easy lateral work, Wings is sweet, safe, and would make a fantastic amateur horse. Super on trails, no vices, not mareish, and fun to ride! Very sound.
---
Catalina KF – Congratulations to Nancy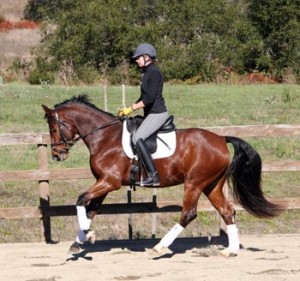 2007 16 hand Dutch Warmblood mare. Kitty is a stunningly beautiful and petite mare with three incredible gaits. Her canter and walk are both a"9″. Kitty is schooling Second Level, with incredible talent for piaffe and passage. Lateral work is easy, she is supple and light to the leg and hand. She would be a super horse for a professional or talented amateur! Flying changes are easy, counter canter is incredibly balanced. This horse will do the Grand Prix!
---
Ralf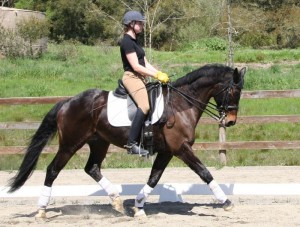 16.2 hand thirteen-year-old Dutch Warmblood gelding. This beautiful gelding has shown through Second Level and is schooling Third/Fourth Level. He has three fantastic gaits and an expressive canter. He goes well in the snaffle and double bridle. Easy to ride, incredibly sweet. Suitable for a Young Rider, confident amateur, or professional. Very competitive and sound!
---
Cuervo – Congratulations to Carolyn Elam and Karen Whitman in Colorado
2010 Dutch Warmblood
---