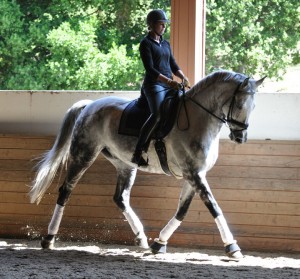 Kristen Aggers brings twenty years of experience competing in dressage and has successfully shown horses through the Grand Prix Level. She currently holds her USDF Bronze, Silver and Gold medals and enjoys helping students and horses reach their full potential and achieve success.
While attending the University of Colorado and earning a Bachelor of Science as well as a Master of Science in Information Systems, Kristen also found time to compete on the CU Barrel Racing Team and IHSA Hunter/Jumper team. These experiences provided Kristen with a well-rounded approach to horse training and have enriched her riding as a whole.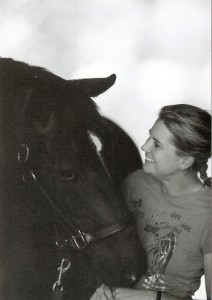 In April 2004, Kristen brought her skills as a proven rider and trainer to California, where she still enjoys working today. Kristen has won numerous year-end and high point awards on her own horses as well as on client horses. Despite her successes, Kristen believes that continuing education is a key component to her riding. Kristen regularly rides with Sue Martin, Lilo Fore, Jane Weatherwax, and enjoys participating in clinics with Steffen Peters and Guenter Seidel.