Vivaldi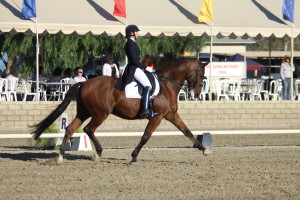 Vivaldi is a 2002 Dutch Warmblood gelding owned and shown by Michelle Syufy. Kristen is grateful to have been given the opportunity to compete Vivaldi on Michelle's behalf since 2015. In 2016, Vivaldi and Kristen placed 5th at the USDF Intermediate I Championships. Vivaldi continued to produce high scores this summer at Intermediate I scoring a 66.5%, 70.2%, and 71.9% at Woodside and 69.3% and 72.5% at Greenville Equestrian Center. Kristen is looking forward to continued success with this lovely horse!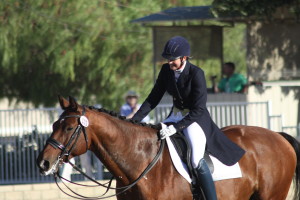 ---
Celano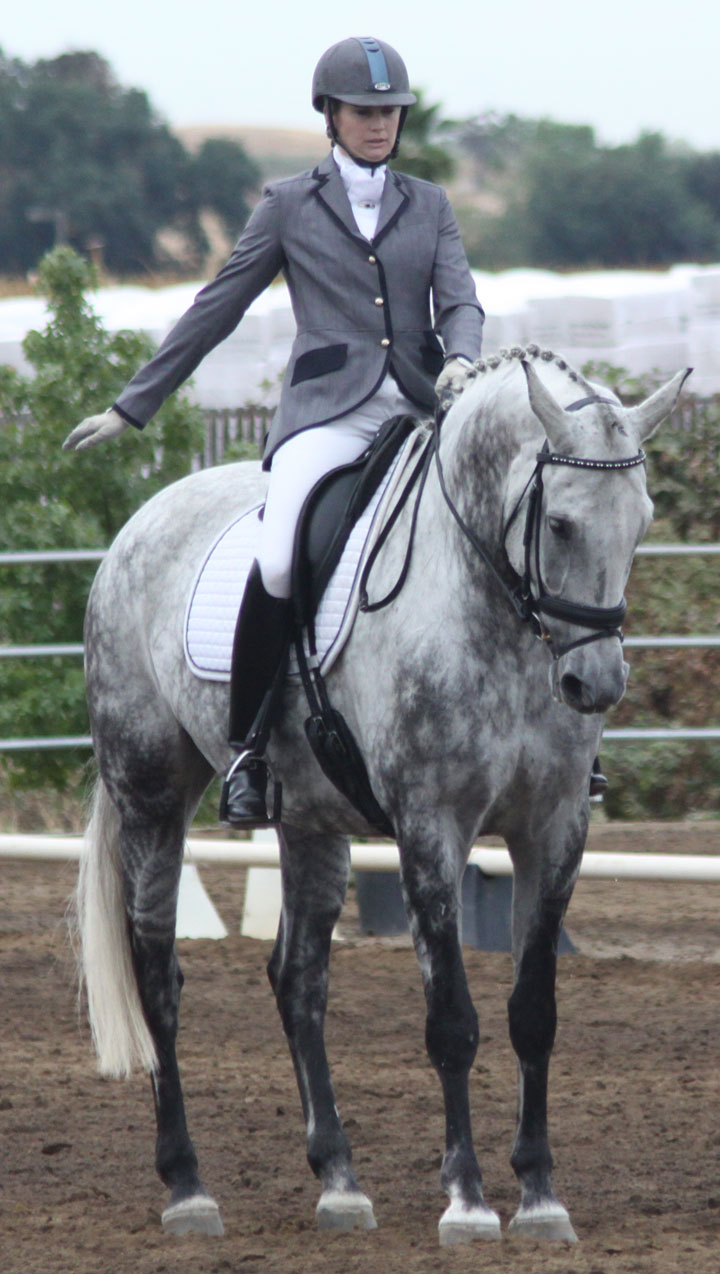 Celano is a 2005 17.3 hand Holsteiner gelding owned by Pamela Mahle. Celano successfully showed through Third Level in 2014 and debuted at Prix St. Georges at the beginning of the 2015 season. This incredibly special and opinionated horse is nicknamed the "Elephant" at the barn because of his big size and grey coloring. He is not only talented, but brings his personality to the ring each and every day. Kristen looks forward to an exciting future for this gelding in the coming years.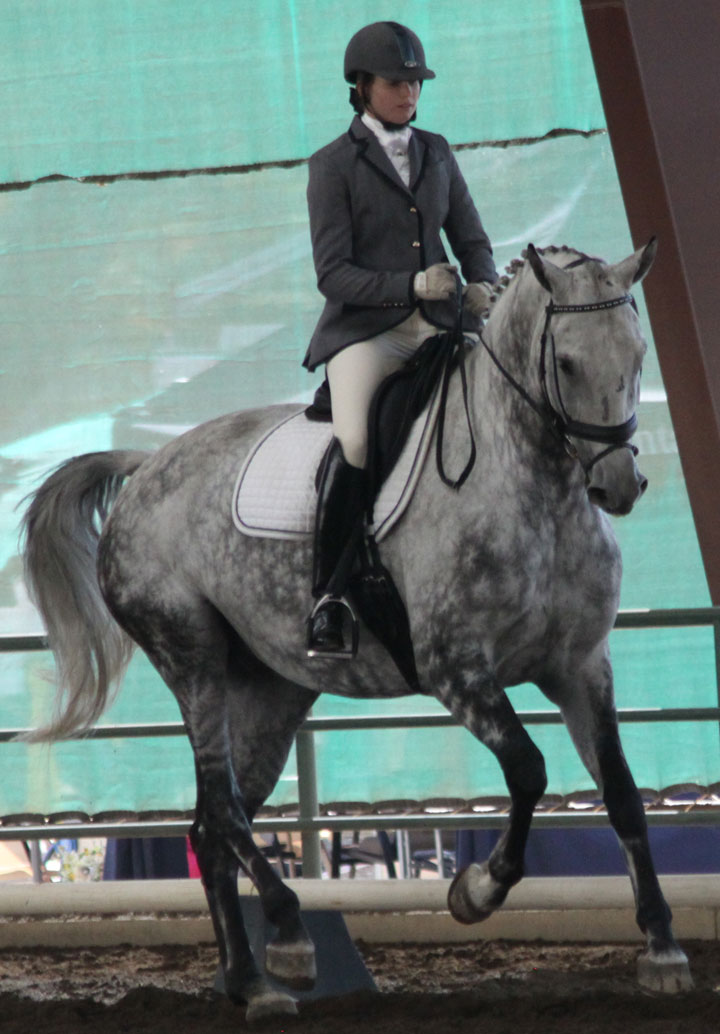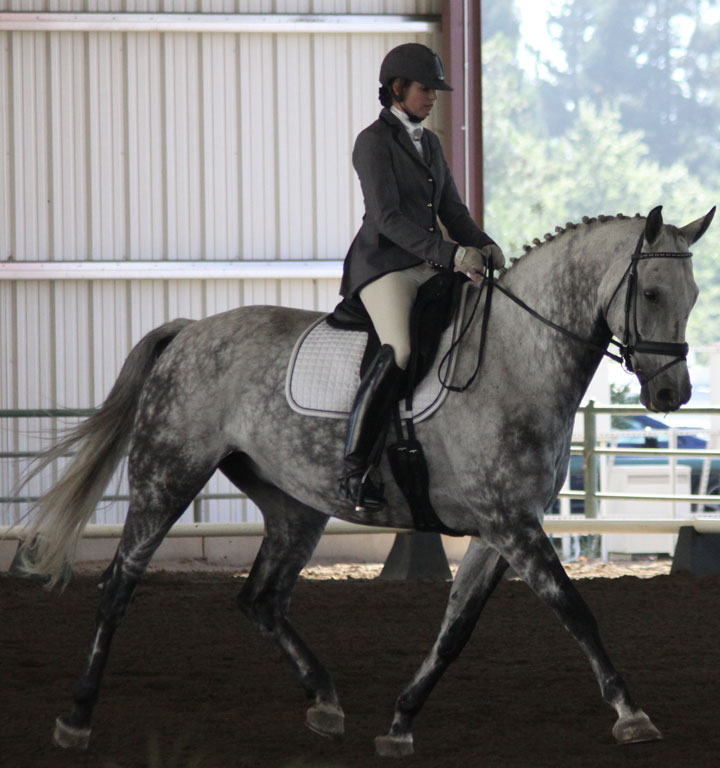 Clinic with Guenter Seidel:
Schooling Piaffe:

---
Arturo
Arturo is a 2004 PRE gelding owned by Victoria Andrews. Victoria has been training with Kristen for the past six years, and this year will be the first year that Arturo competes. He was awarded the 2015 Year End Open Sonoma Chapter High Point 3rd Level with a 70% average, and made his debut at Fourth Level in the spring of 2016. Continuing throughout the summer at the Fourth Level and Fourth Level Freestyle, Arturo competed at the Shelly Siegle Dressage Show, placing first in all his classes scoring between 64.7% and 70.8%. At the Woodside Summer Dressage Show, Arturo yet again, placed first in all his tests scoring between 65.7% and 72.4%. Competing in two tests at Greenville Equestrian Center in August at the Fourth Level Freestyle, Arturo scored a 74.2% and a 78.7%! In addition, Arturo was USDF Champion Fourth Level Freestyle and California Dressage Society's Reserve Champion Fourth Level Freestyle! Arturo continues to impress, he finished 5th in the USDF Fourth Level and 4th in California Dressage Society Fourth Level Championship. Kristen looks forward to continuing to work with this talented horse.
Arturo USDF Fourth Level Champion Freestyle:
Arturo Fourth Level Test 3:
Clinic with Sue Martin:
---
Donna Bella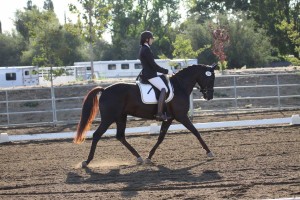 Donna Bella is a 2011 Oldenburg mare by Donnerschlag. This young mare is a lovely mover and a very promising talent for the future. She made her show ring debut the Vacaville CNDC Dressage Derby in June 2016, earning scores up to 83%! Competing at the Fairwind Farm Show in June at First Level and Training Level, this mare placed first in two divisions, scoring a 73.3% and a 74.8%. At the Woodside Summer Dressage Show, Donna Bella has continued to show success at the Training and First Level placing 1st and 2nd in all her tests with scores from 65.9% to 73.2%. At Greenville Equestrian Center in August, Donna Bella competed at First Level in three tests, scoring between 67.4% and 72.4%. At the Annual 2016 CDS/USDF Championships, Bella placed 5th in the CDS HOY Training Level class and was 7th place USDF Training Level. In 2017, Donna Bella competed at Second Level scoring a 71.4% at Starr Vaughn Equestrian Dressage I, 72.8% at Shelly Siegel Dressage, and 72.6% at the Greenville Equestrian Center Dressage Show. At the Annual 2017 CDS/USDF Championships, Kristen and Bella finished as the Region 7 Open Second Level Champions! Special thanks from Kristen to Sue Curry Shaffer, Sue Martin and her wonderful clients for making it possible to own such a spectacular mare!
Laura Graves Dressage Clinic:
Bella at CNDC Dressage Derby:
---
Dolce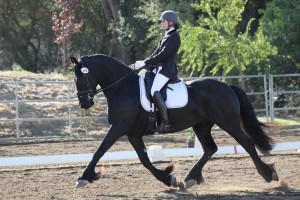 Dolce is a 2010 Friesian gelding owned by Alice Behray. Dolce is a stunning Friesian purchased last year by Alice. His training has progressed beautifully. In just his first year competing he has shown much potential. Kristen is hoping to show him at Second level next year, She is so excited about this horse and his future.
USDF/CDS Annual High Score Friesian 2017
CDS HOY 2017 First Level 69.27
USDF HOY 2017 First Level 68.162 7th place
Click here to watch Dolce's 7th place USDF First Level Test!